DIY Tips To Enhance Your Air Conditioning System's Energy-Efficiency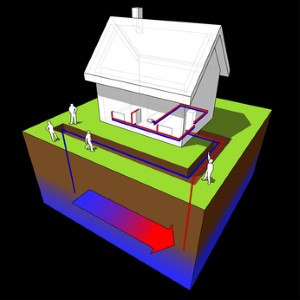 It makes sense to want to find ways to enhance the energy-efficiency of your air conditioner. For one thing, better efficiency means lower utility costs each month.
Plus, you can feel good knowing you are working towards having a more Eco-friendly household. And if you want to reduce the need for repairs and prolong the life expectancy of your system, this all comes with the territory.
Every Step You Take
Each step you take in the right direction of making your system more energy-efficient, the better. Here are just a few ideas to help you improve your home's HVAC energy-efficiency:
Handle the thermostat with care. Try not to set it too high to low. If you do decide you want it one extreme or the other, do so gradually. In other words, don't take the home from 74 to 60 in a single crank of the dial. Ease it down, letting it have time to adjust. Otherwise, it puts too much strain on the system.
Utilize your window treatments to your advantage, they are more than just décor. They can help you maintain the perfect temperature in your home, without extra work from the heating and cooling system. In the summer keep natural light out when you're not around to enjoy it. During cooler weather, let more light in to help warm your home.
Did you know that a humidifier can help reduce the heat in your home? Plus, it adds moisture making it feel more comfortable. Consider adding a whole-house humidifier to make things more pleasant and reduce your heating and cooling bills.
For more useful information like this, or to request skilled service work, call on Bowen Cooling!
If you are looking for a professional air conditioning company then please call 239-989-7500 or complete our