HVAC Planned Maintenance Agreements & Plans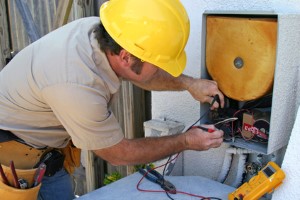 Finding a local HVAC company is not the goal. The idea is to find a team of skilled industry experts who offer full service, including maintenance plans.
The reason that we are the premier heating and air conditioning company is that we provide this type of service so that you can avoid unexpected emergency repairs. That's because we genuinely care more about the well-being of our customers than keeping them in need of our repair service constantly.
Service Club Memberships
Your Club Membership guarantees appointments, provides valuable services and discounts on repairs. You are Guaranteed that your repair is "Fixed Right or it's FREE."
Regular service of your equipment can save you thousands of dollars over the long haul in energy costs. In fact, as much as 30% per year! Additionally, regular service may extend the life of your system. Your membership may pay for itself year after year.
You have become a preferred client. You can expect our highly trained and competent technicians to become completely familiar with you and your air conditioning and heating equipment.
Your membership is transferrable either to the buyer of your current home or to your new home in Associated Service Centers throughout the country. Our repairs are "Fixed Right or it's FREE," if you are not 100% satisfied with our service.
As a Service Club Member,
you are Guaranteed:
Appointments in 24 hours
2 complimentary precision tune-ups
15% discount on IAQ products
$45 service fee
15% discount on repairs
*(not included on $120/Year Plan)
Download Club Membership Applications:
If you are looking for a HVAC company to replace your air conditioner or HVAC system then please call 239-989-7500 or complete our
Recent Articles
Is It Time for an Air Conditioning Replacement?

One of the hardest decisions to make as a Naples homeowner is whether you should repair or replace key appliances in your home, such as your air conditioner. Hiring an HVAC company to assess the condition of your cooling system is a good idea Continue

How A Fort Myers Air Conditioning Maintenance Plan Can Help You Save This Summer

Did you know that you can get an Air Conditioning Maintenance Plan for your Fort Myers home to help you save this summer? These affordable maintenance agreements can help you save in many ways and they provide some other major benefits too Continue