Are You Looking For An Air Conditioning Company in Punta Gorda, FL?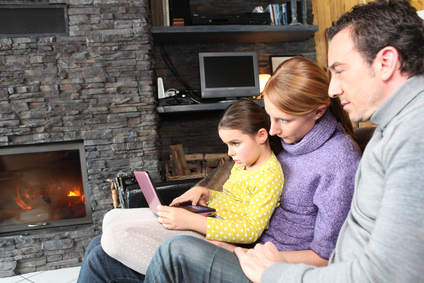 When it comes to Punta Gorda, Bowen Cooling is a local leading service provider for a variety of services, not all of them just cooling. In fact, we also address important work like heating installation because it still gets chilly around here, if not downright cold.
Since 2007, this family-owned and operated company has been providing local Punta Gorda residential and commercial clients with the best service and results. However, we actually have three decades of experience in the industry to back up our claims of dedication to this line of work and customer satisfaction.
Keep it Cool
Anyone from Punta Gorda usually already knows the origins of the name. Derived from Spanish meaning "Fat Point" it is exactly this. Among the largest natural harbors in the United States, this Fat Point protrudes into the Charlotte Harbor.
The idyllic weather almost all year long means it is vital to get your air conditioning a tune-up, even though many homeowners still miss out on scheduling their maintenance. Here are some benefits you can expect from signing up for a Maintenance Agreement from a true industry expert:
Some homeowners think they are being financially savvy by not paying for maintenance plans. Instead, the monetary alternative is to wait for unexpected emergency repairs to present themselves. Trust us, the cost of planned preventative care is much more cost-effective when compared to emergency service.
Maintenance means less strain on your HVAC system which means less wear and tear. When a professional conducts an inspection, they can make adjustments and minor repairs that keep your heating and cooling running as intended. Upkeep prevents the cost of unnecessary and avoidable repairs.
When your system runs more effectively it also operates more efficiently. So what does that matter? It means you can expect lower energy bills each month. You can save money on your utilities which offsets the minimal expense invested into having maintenance service.
By ensuring that your HVAC is running in an efficient manner, this makes it more "green." All households continue to seek out ways in which to be more Eco-friendly. You can feel good about taking another step towards being environmentally responsible
The bottom line is that when you need an expert to provide you with service in the Punta Gorda area, all you have to do is contact us. We take this line of work seriously and that is evident from the customer satisfaction approval rating we have.
It is important to us to be able to provide you with the service that you need but the satisfaction that you deserve. Don't procrastinate or settle for less than the best when it comes to the heating and cooling work that goes into taking care of your home.
If you are looking for a professional air conditioning company then please call 239-989-7500 or complete our